If you want to create a menu item that is not an hyperlink in the left Quick Launch menu on modern SharePoint Online pages you need to perform an small and simple trick. Otherwise the only option is to add an valid hyperlink for example "http://www.google.com". Below the form where you've got the possibility to add a new hyperlink. Within this form http:// is already prefilled, and there is no option to add a menu item that is not working like a link (heading).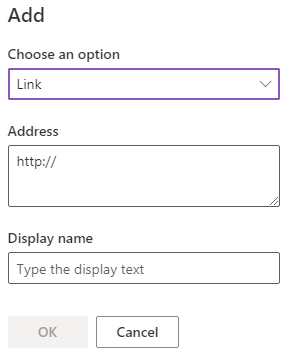 This short blog described how to add an header (without navigation) instead of an default hyperlink. With this trick it's possible to create a structured menu within the Quick Launch. The only action you need to do is add a new item to the menu with the steps below. Repeat it as many times to create a nice and structured menu.
Edit the Quick Launch
Click on the + sign to add a new item of label to the menu

Choose an option: Link
Adress: http://linkless.header/
Display name: Header
The end result of the Quick Launch menu could be the structure that is visible in the image above. There are two headings and two sub items visible.